Exact's Libris software supports the UK's leading Alternative and
Tax Efficient Investment Managers with a modern,
integrated, fully hosted and
best-in-class digital solution.
Libris figures that speak volumes:


£12 Billion+ Assets Under Management AUM
8,000,000+ Transactions
900,000+ Investments
400,000+ Portfolios
250,000+ Investors
12,000+ Advisers
1,300+ Investment Vehicles
11+ Years Industry Experience
1 Secure System



"We took time to carefully consider a number of other systems, but frankly, I felt that Exact's offering was head and shoulders above what others were offering."

- Peter Steele, Head of Sales Operations - Seneca Partners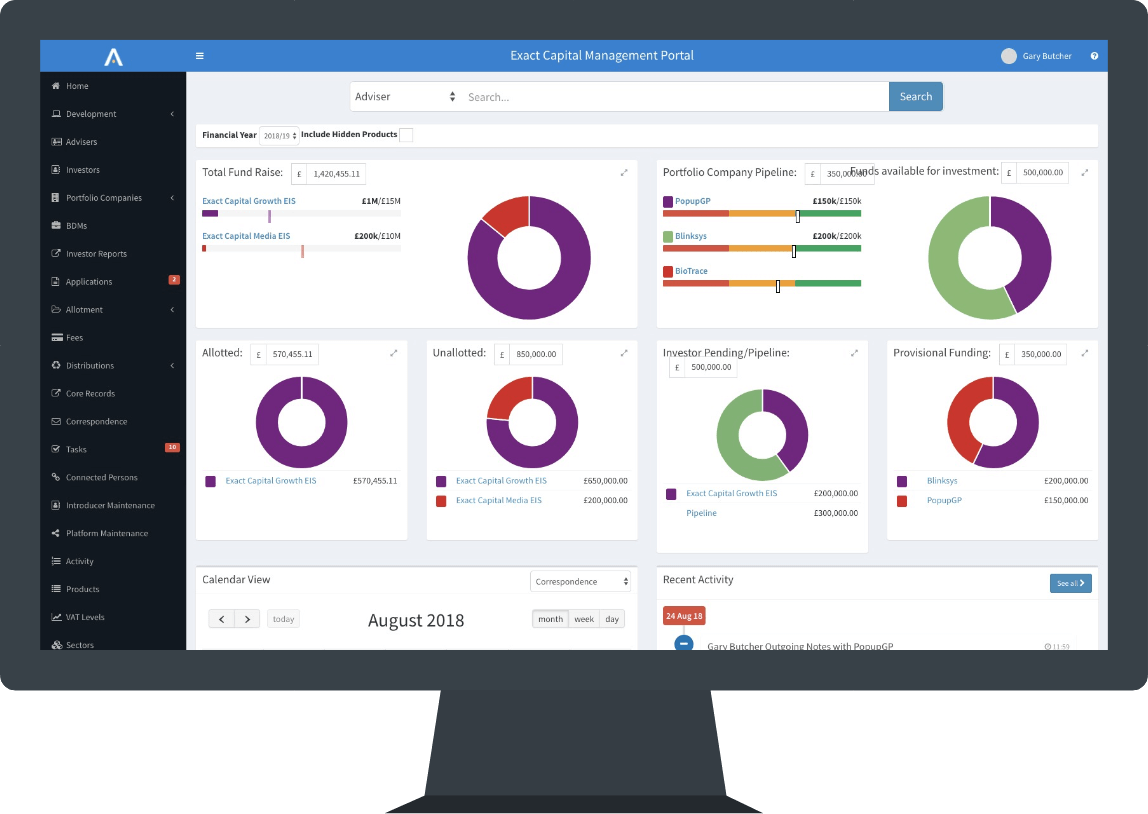 Note: Figures quoted are totals across all our Alternative Investment Managers' independent Libris systems.
Digitise your Investor and Adviser Experience
Online Forms and Electronic Signatures
Paperless Application Process
Comprehensive Adviser and Investor Portals.
Explore Libris

Unrivalled Experience
Proud to be software solution providers to some of the largest and smallest Alternative Investment Managers as well as some of the most respected global financial institutions.
Our Libris solution has been designed to empower and connect Investment Managers, Custodians, Fund Managers, Investment Advisers, Authorised Representatives and Private Equity firms with a singular, class-leading investment operations and reporting solution.
Request Demo
Our clients include: